Back in Trondheim after some nice days in Namsos. We start out with a interior scene in the dark and scary catacombs(also known as "the garage") of Kristiania University College. Our production designer Hallvard Hellem did a great job turning a plain grey wall into a post-apocalyptic bunker.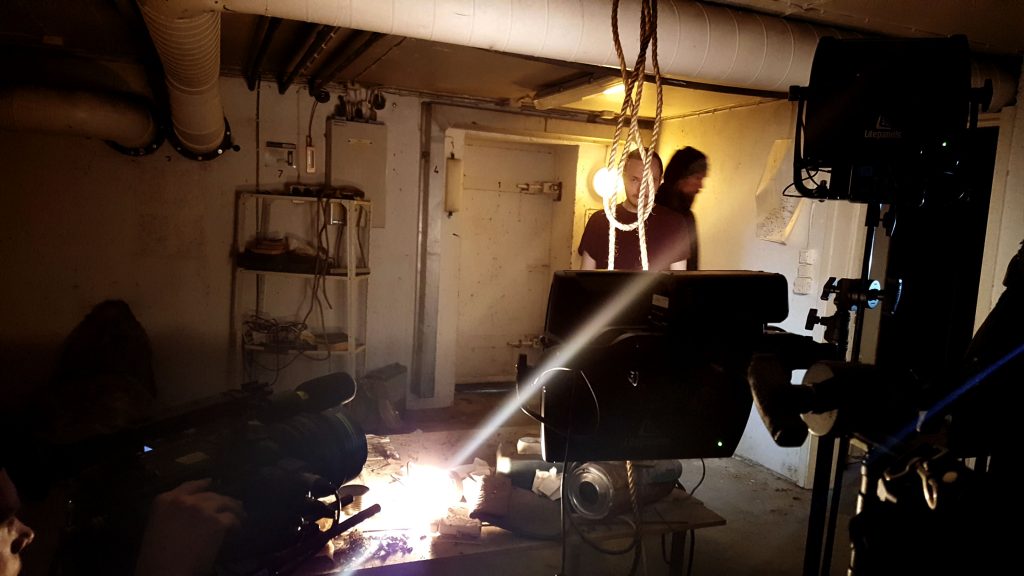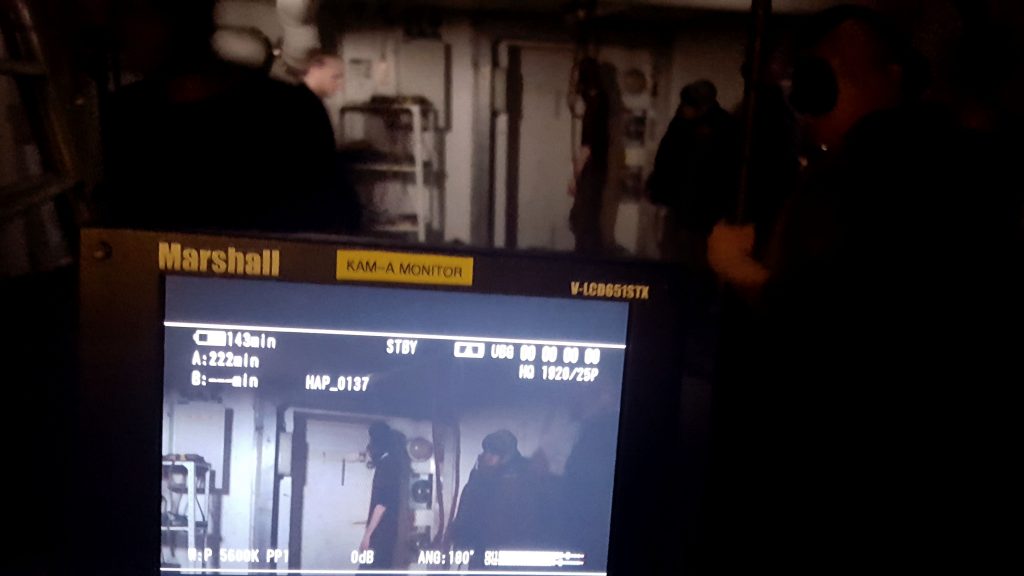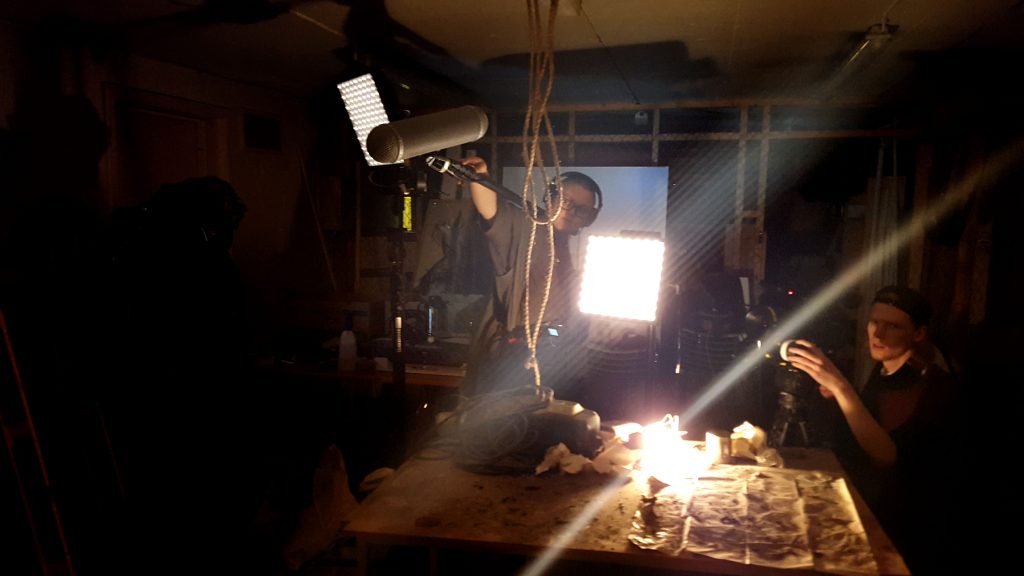 The next day we headed out to Gråkallen, a location both Arne and David Delight knows well from filming the short viking film Trace.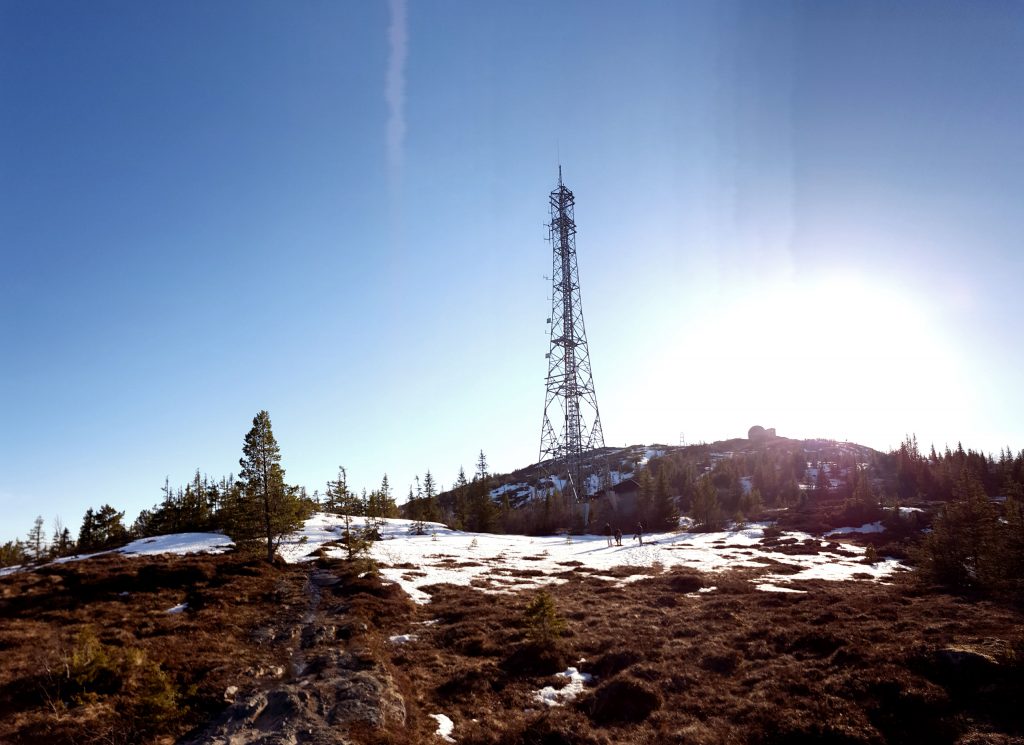 We did three different scenes, happening in three different times of the day in about 6 hours. With only two led lights.